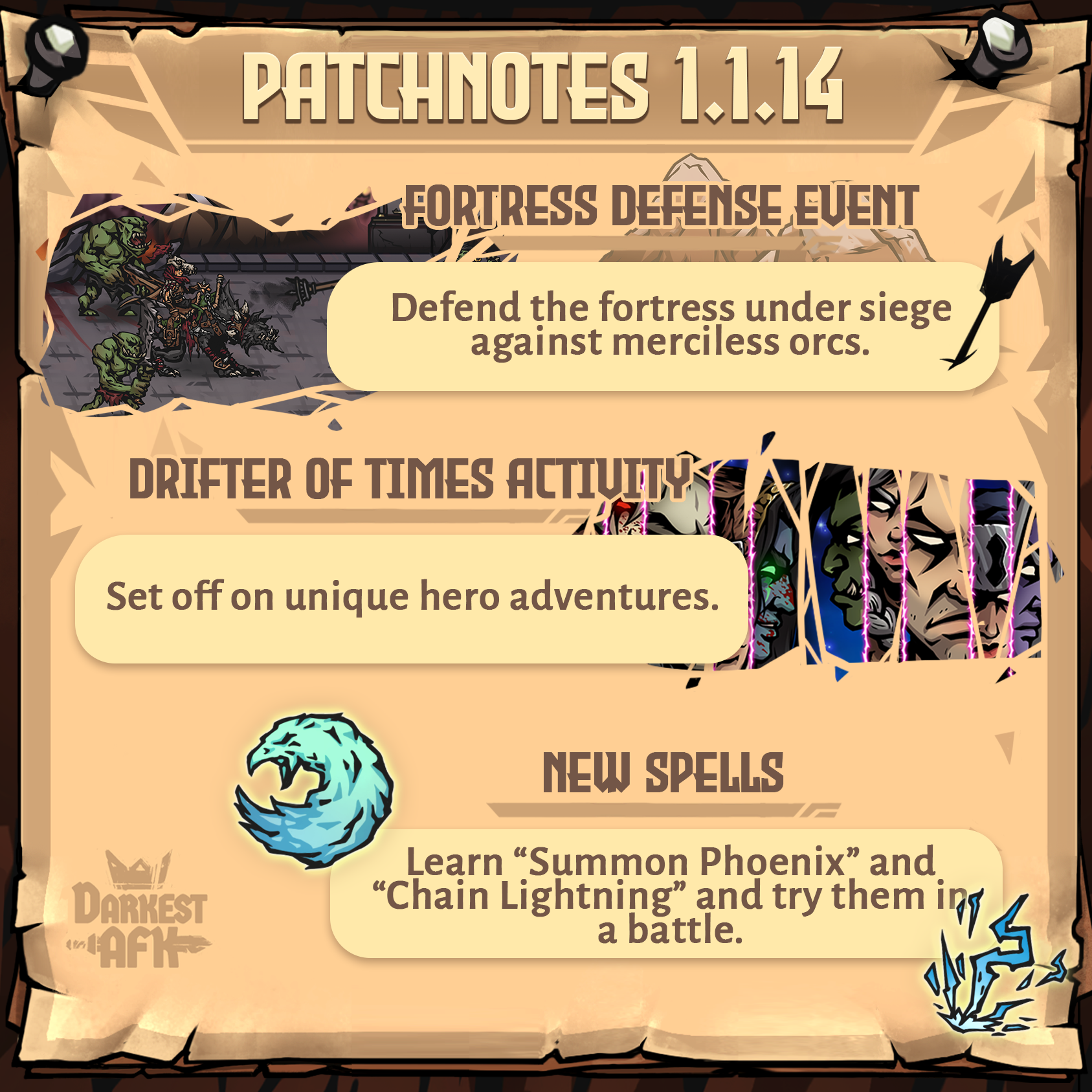 Patchnotes 1.1.14
A brand new update is live on Android and iOS!
Fortress Defense event
Defend the Fortress against the ruthless orc attack. Repel the raids for seven days, lighting up signal fires. Wait for the reinforcements and turn the tide of the battle.
Drifter of Times activity
New activity - Drifter of Times - is available on the adventure map. Here you will find various heroes' adventures and discover secrets of their destinies. Every adventure is unique and devoted to a certain period of a hero's life: events from their past, future or alternative realities. This update contains Sir Joseph, Tiara and Ghorm's adventures.
New Spells
The Magic Tower has got new spells — Summon Phoenix and Chain Lightning. Strike the enemy with crushing lightning bolts and summon phoenixes to determine the outcome of the battle.
Check out the game's page store to download the latest version of the game.
< Back to news
Patchnotes 1.1.27

Coming Soon: Raid on Boss (remastered)

Gift Code 1.1.26