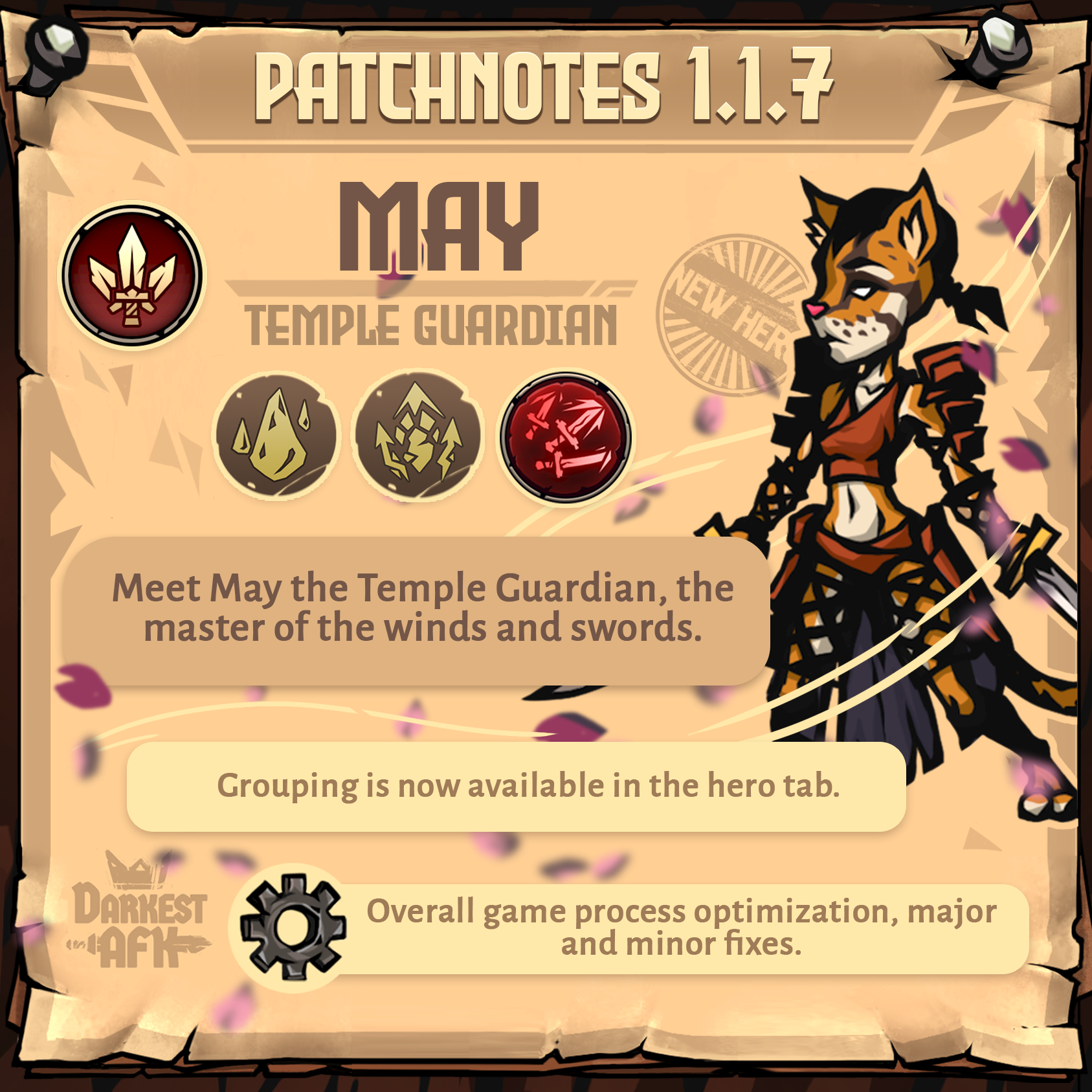 A brand new update is live in Darkest AFK!
New hero
Meet one more fearless hero to enter the vast and severe spaces of the darkest world — May the Temple Guardian! The damager hero is able to control the currents of air and she is eager to find her friends lost in a battle with the evil Warlock who wanted to take away the powerful ancient scroll.
Hero grouping
Hero grouping for the hero tab and the hero window before the battle was added to the game. Now it is possible to filter the heroes and hide the copies there. Use this feature for a smoother game process.
Fixes
Training battle issue was fixed. Forge items display problem was fixed. Labyrinth victory window text display issue was fixed. Main campaign screen animation was fixed in Chapter 22.
Check out the game's page store to download the latest version of the game.
< Back to news
Coming Soon: the Darkest Mines

Gift Code 1.1.24

Patchnotes 1.1.24