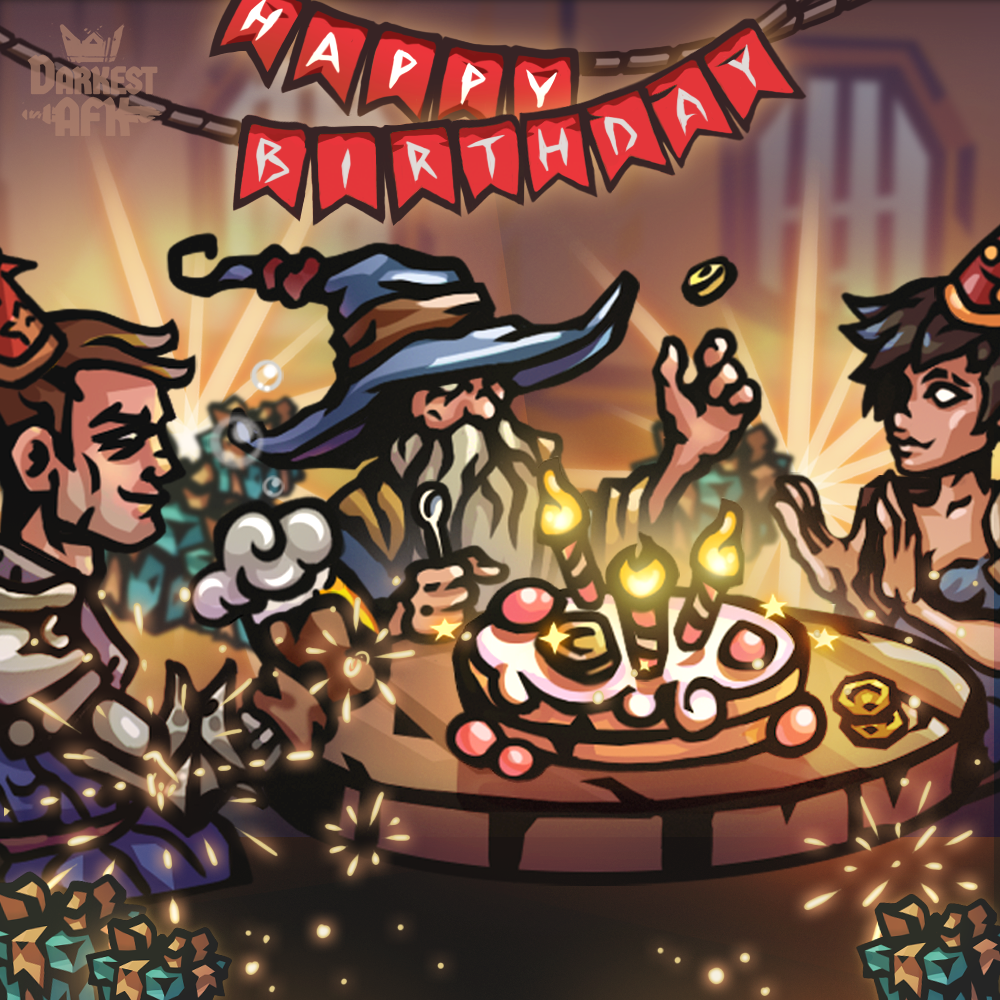 Happy Birthday, Darkest AFK!
The mages are launching fireworks, the food is placed on never ending tables, the heroes are raising their glasses: the darkest world is celebrating its third anniversary!
We get lots of inspiration from our dear players to make the game more and more fascinating. In the past year we have created the Conqueror of Stars and the Drifter of Times, we made in-game events more frequent, added new heroes, chapters and spells as well as new art to the game. We have even more goals and plans ahead of us to show you more adventures in the darkest world.
We want to thank you, travelers, for supporting us all this time. It's great to see the community grow and prosper. We are grateful for all your feedback, fun conversations and stories, sharing your experience of the game and giving us bright ideas for the development. We love you and we strive to show you the best of the darkest world.
See you in the birthday in-game event to celebrate the anniversary together!
< Back to news
Patchnotes 1.1.27

Coming Soon: Raid on Boss (remastered)

Gift Code 1.1.26