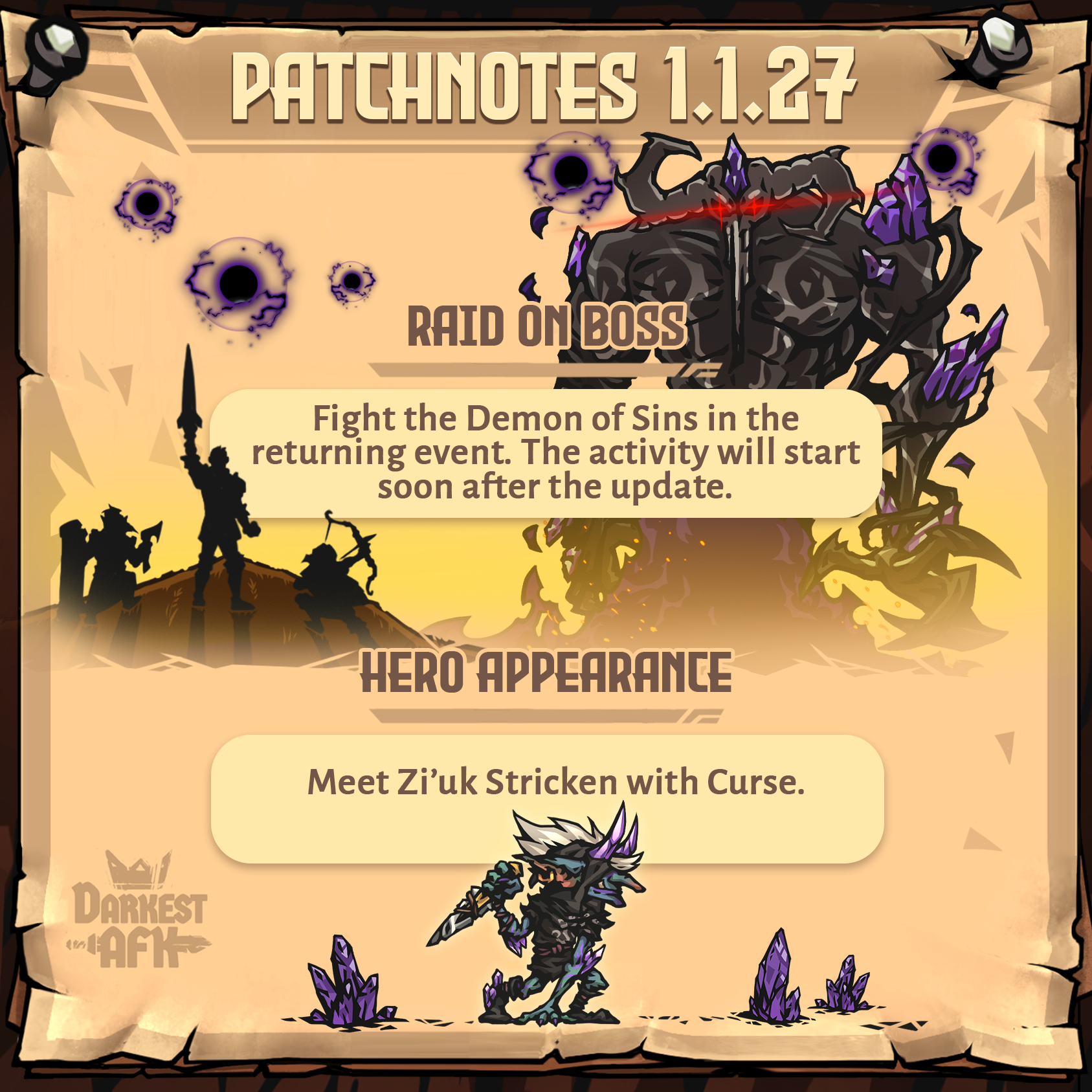 Patchnotes 1.1.27
A brand new update is live on Android, iOS and Amazon!
Raid on Boss event restart
The raid event is back. It's a cooperative, time-limited game mode where all players strive to defeat the Boss.
The event will start shortly after the game is updated.
New hero appearance
Meet Zi'uk and his new epic appearance — Stricken with Curse. The appearance is available only in the Raid on Boss event offers.
Check out the game's page store to download the latest version of the game.
< Back to news
Patchnotes 1.1.27

Coming Soon: Raid on Boss (remastered)

Gift Code 1.1.26