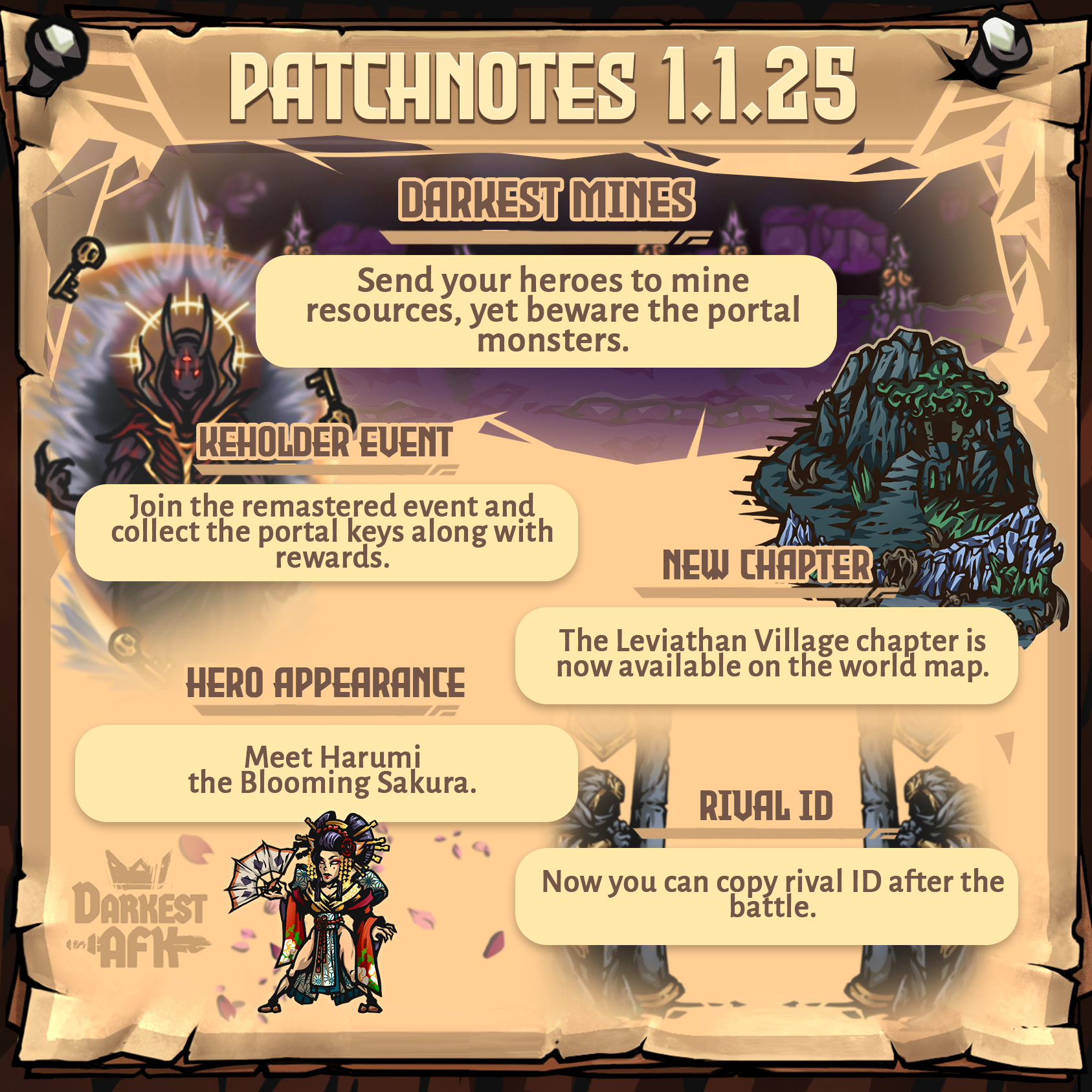 Patchnotes 1.1.25
A brand new update is live on Android and iOS!
New activity — the Darkest Mines
The Mines of Abyss now feature one more activity — the Darkest Mines. Send a hero to mine various resources there, but beware the ancient guardians of the Darkest Mines who may awaken at any time.
Keyholder event remastered
In this event you will have to get out from the Keyholder world fighting its monsters. You will get Portal Keys for victories that are required for traveling through the Caves of Illusions and treasure hunt.
New Chapter
The "Leviathan Village" chapter is now available on the world map. The heroes continue their journey by entering this gloomy fishermen village. The locals worship an ancient underwater deity that is said to dwell deep in the ocean.
New hero appearance
Meet Harumi and her new epic appearance — the Blooming Sakura. The appearance is available only in the Keyholder event offers.
Arena battle rival ID
Now you can copy your opponent's in-game ID after the battle on the Arena of Doom in battle statistics.
Check out the game's page store to download the latest version of the game.
< Back to news
Patchnotes 1.1.27

Coming Soon: Raid on Boss (remastered)

Gift Code 1.1.26