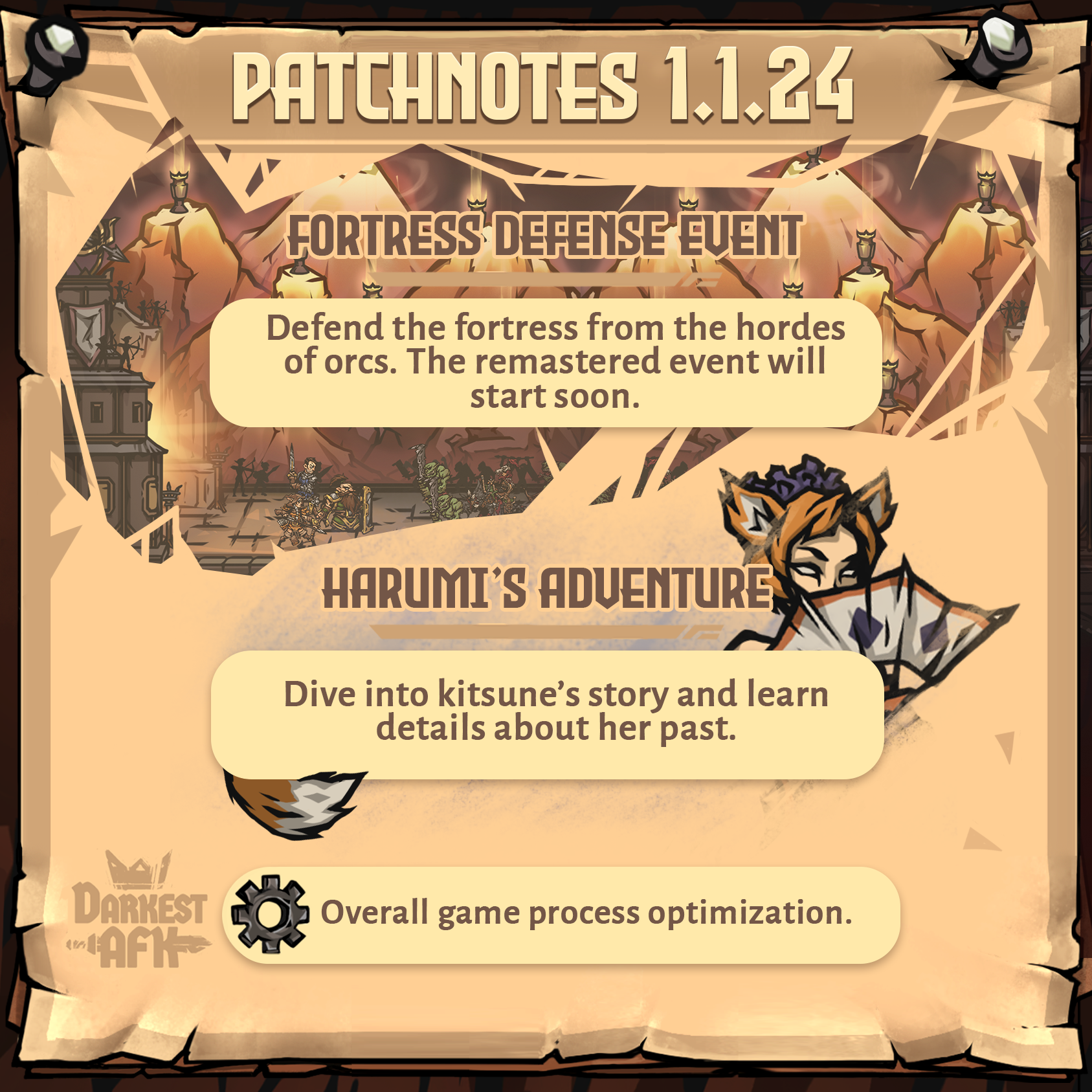 Patchnotes 1.1.24
A brand new update is live on Android and iOS!
Fortress Defense event relaunch
New features were added to the event. The 7 Day Raid will be relaunched soon.
New adventure — Harumi
The Drifter of Times is offering a new adventure: set off on a journey with Harumi the Kitsune. In this story you will learn about how Harumi escaped from the crowd after she had turned into a fox for the first time.
General
Overall game process optimization.
Check out the game's page store to download the latest version of the game.
< Back to news
Patchnotes 1.1.27

Coming Soon: Raid on Boss (remastered)

Gift Code 1.1.26