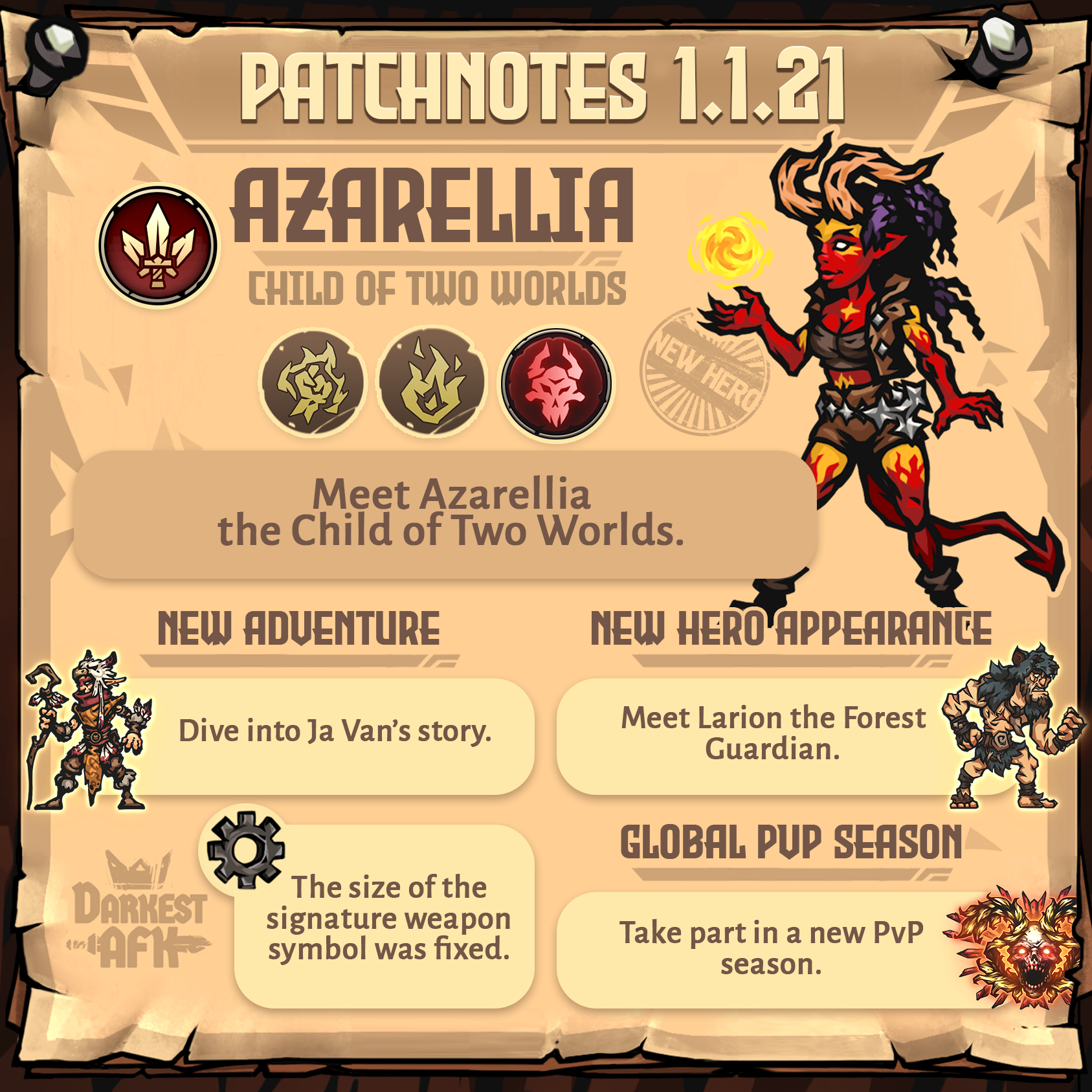 Patchnotes 1.1.21
A brand new update is live on Android and iOS!
New hero
One more hero entered the darkest world: meet Azarellia the Child of Two Worlds. She uses her fiery shield to protect herself from enemy's attacks and burns them with her deadly flame. Discover new squad opportunities with Azarellia.
New adventure — Ja Van
Welcome aboard the Drifter of Times: this time it's taking you on Ja Van's heroic adventure. In this story, Ja Van will have to go in search of the causes of the emerging evil that threatens the balance.
Global PvP season
New PvP season is coming, prepare your heroes and equipment and follow our socials to learn the details of the start.
New hero appearance
Rare Larion's appearance — the Forest Guardian — is now available in the wardrobe.
Hero icon fix
The issue causing incorrect display of signature weapon symbol size on a hero's icon was fixed.
Check out the game's page store to download the latest version of the game.
< Back to news
Patchnotes 1.1.27

Coming Soon: Raid on Boss (remastered)

Gift Code 1.1.26