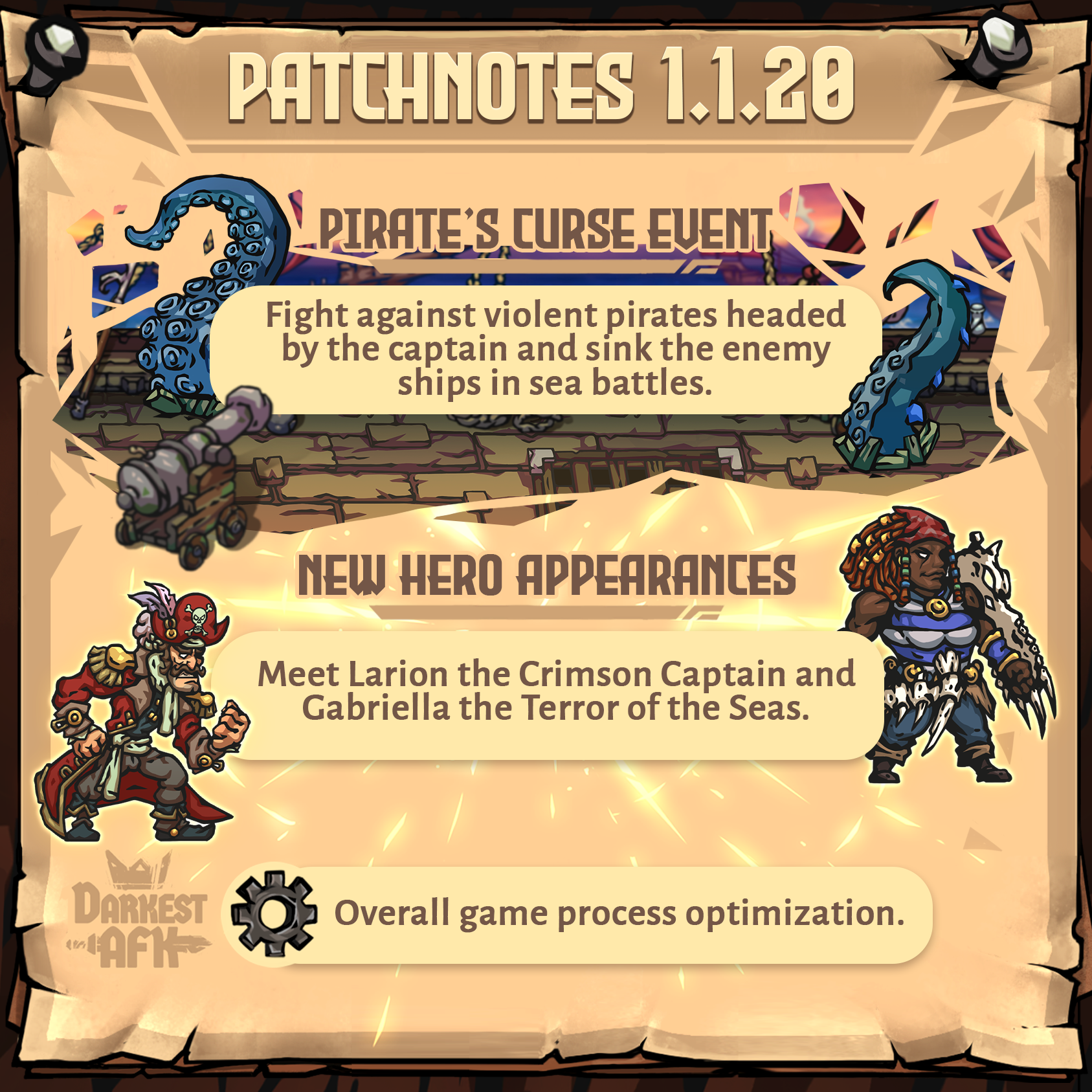 Patchnotes 1.1.20
A brand new update is live on Android, iOS and Amazon!
Pirate's Curse event
Pirates are attacking the coastal area, pillaging one village after another. The darkest heroes must board the pirate ship to fight the captain who is said to be in league with the sea devil himself. Lots of treasure, fights against the sea raiders and a unique activity — the Sea Battle are waiting for you there.
New hero appearances
Meet Larion and his new appearance as a Crimson Captain along with Gabriella as a Terror of the Seas. The appearances are available only in the Pirate's Curse event offers.
General
Overall game process optimization.
Check out the game's page store to download the latest version of the game.
< Back to news
Patchnotes 1.1.27

Coming Soon: Raid on Boss (remastered)

Gift Code 1.1.26