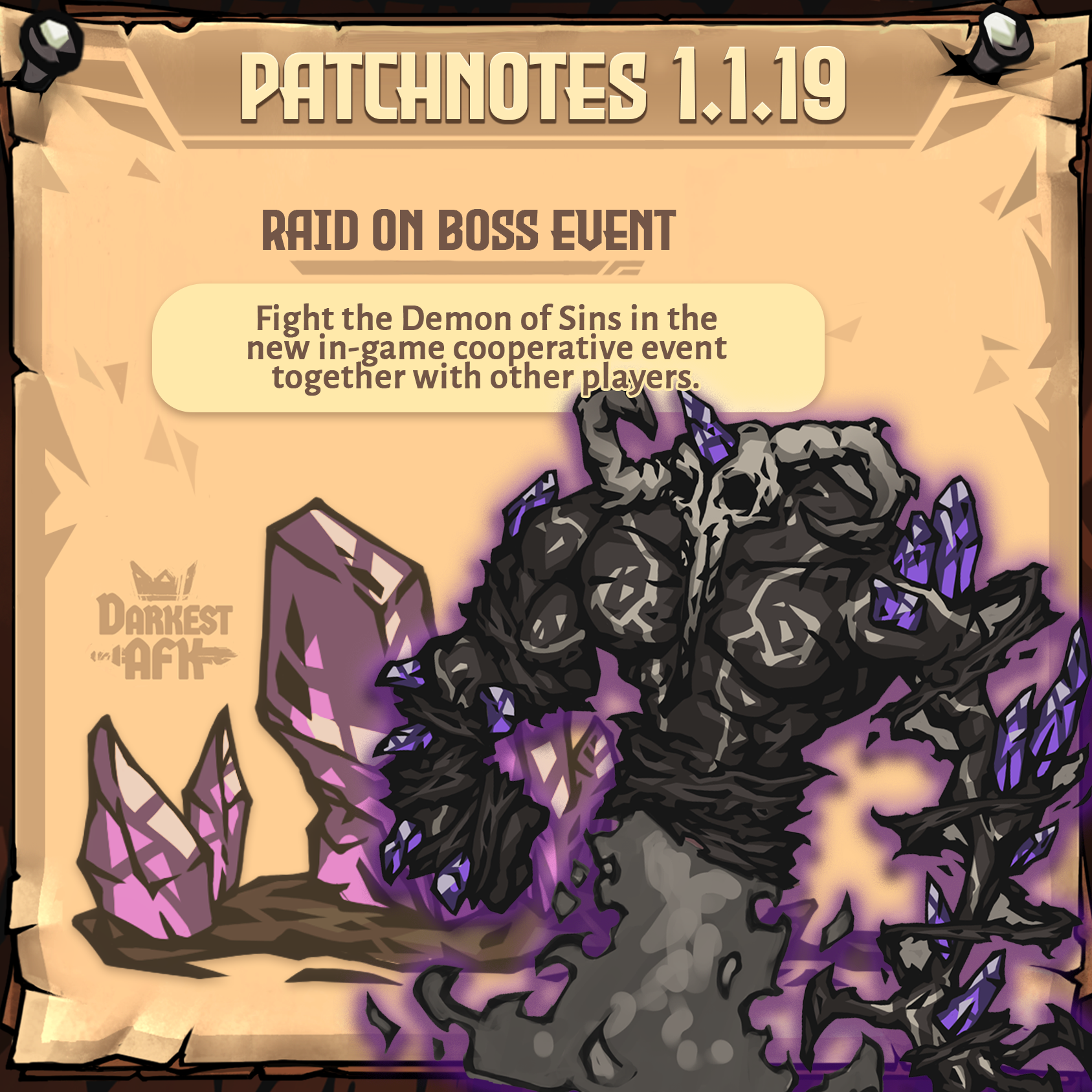 Patchnotes 1.1.19
A brand new update is live on Android and iOS!
Raid on Boss event
Take part in the new cooperative in-game event where you will fight an extremely strong and powerful enemy — the Demon of Sins. Deal as much damage as possible, get into daily tops and strive to win in the Raid on Boss all together!
Expect the event to start soon.
Check out the game's page store to download the latest version of the game.
< Back to news
Patchnotes 1.1.27

Coming Soon: Raid on Boss (remastered)

Gift Code 1.1.26