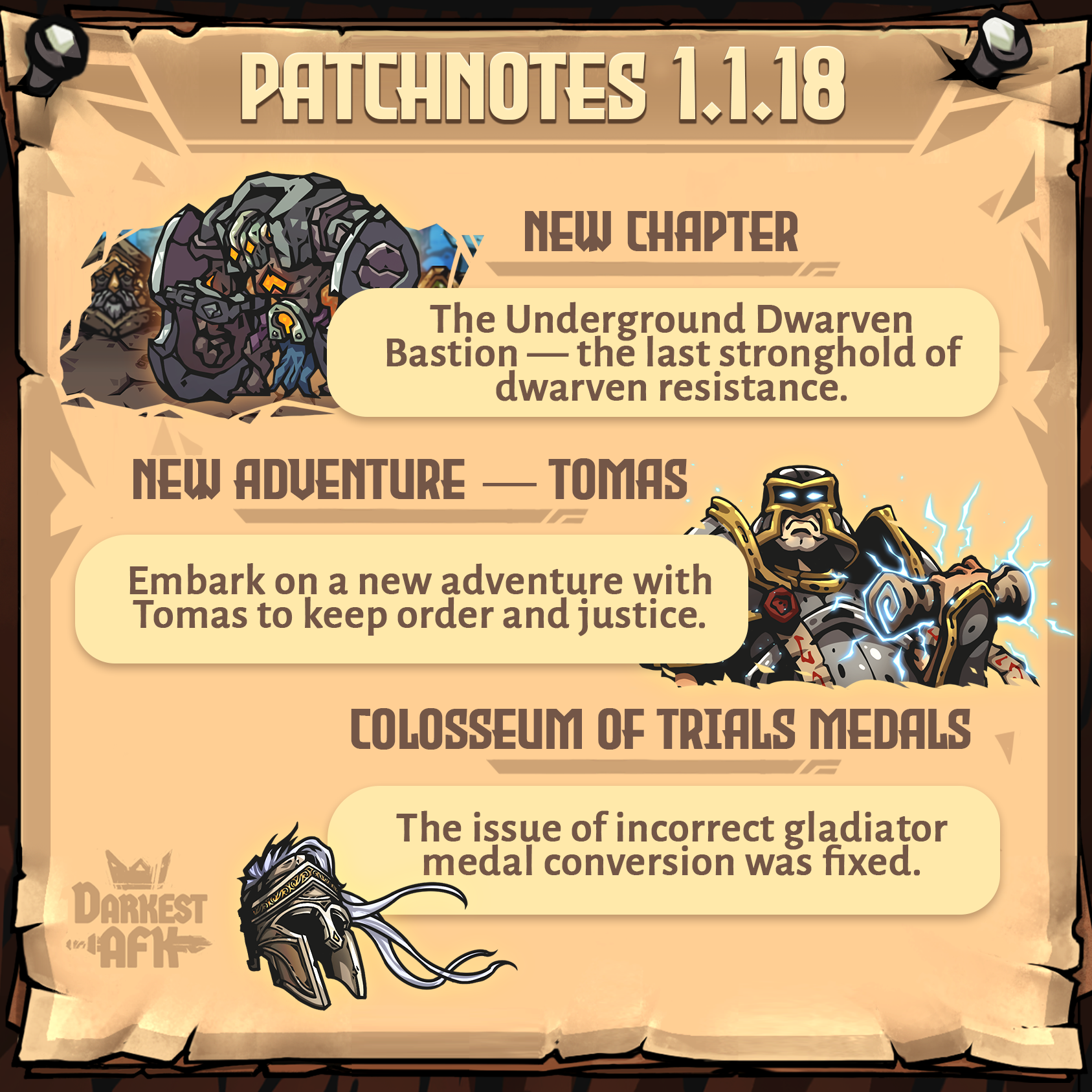 Patchnotes 1.1.18
A brand new update is live on Android and iOS!
New Chapter
The Underground Dwarven Bastion is the last stronghold of resistance, where dwarves are fighting to defeat the usurper who has embarked on the path of chaos and dark rites.
New adventure — Tomas
Tomas's adventure is now available on board the Drifter of Times. Being a pure embodiment of order and justice, the judge convicted the son of a Stone Town nobleman. As a result, Tomas was sent away from the town to the most criminal outskirts where he had to administer justice.
Colosseum of Trials medals
The issue causing incorrect currency conversion after the end of the event was fixed. The converted medals will be sent to your in-game account.
Check out the game's page store to download the latest version of the game.
< Back to news
Patchnotes 1.1.27

Coming Soon: Raid on Boss (remastered)

Gift Code 1.1.26