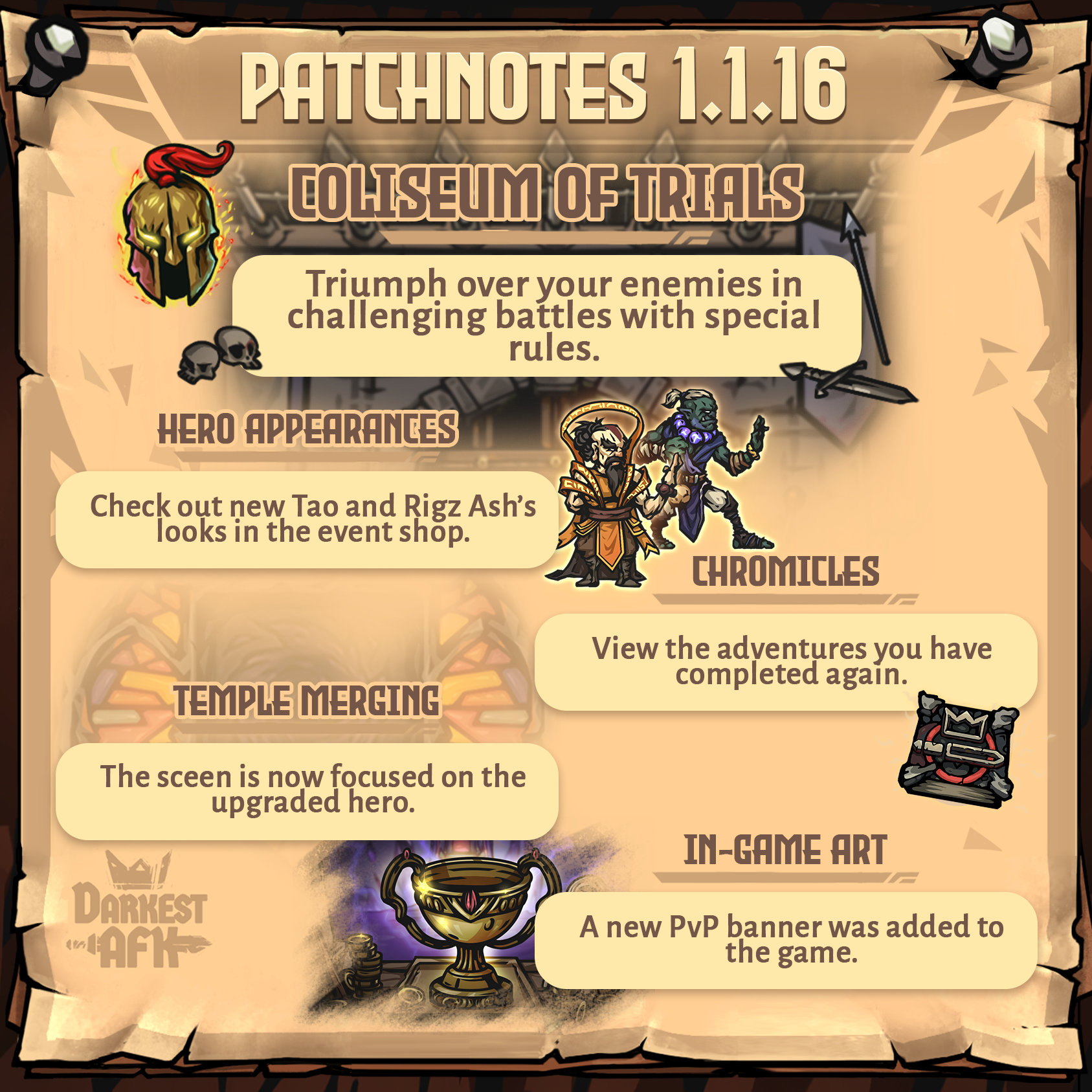 PATCHNOTES 1.1.16
A brand new update is live on Android and iOS!
Coliseum of Trials event
Triumph over your enemies in PvP battles with specific rules and pass gladiator trials to prove your strength and endurance as well as reach the ultimate reward.
New hero appearance
Meet Tao and his new appearance as a Grand Master along with Rigz Ash as a Dark Apprentice. The appearances are available only in the Trial Shop during the Coliseum of Trials in-game event.
Chronicles
Now you have an opportunity to view the comics and dialogues of the adventures you have completed again. You will find the chronicles on the World Map.
Merging feature
The screen is focused on the upgraded hero when ascending the hero in the Temple.
In-game art

New PvP ending banner was added to the game.
Check out the game's page store to download the latest version of the game.
< Back to news
Patchnotes 1.1.27

Coming Soon: Raid on Boss (remastered)

Gift Code 1.1.26