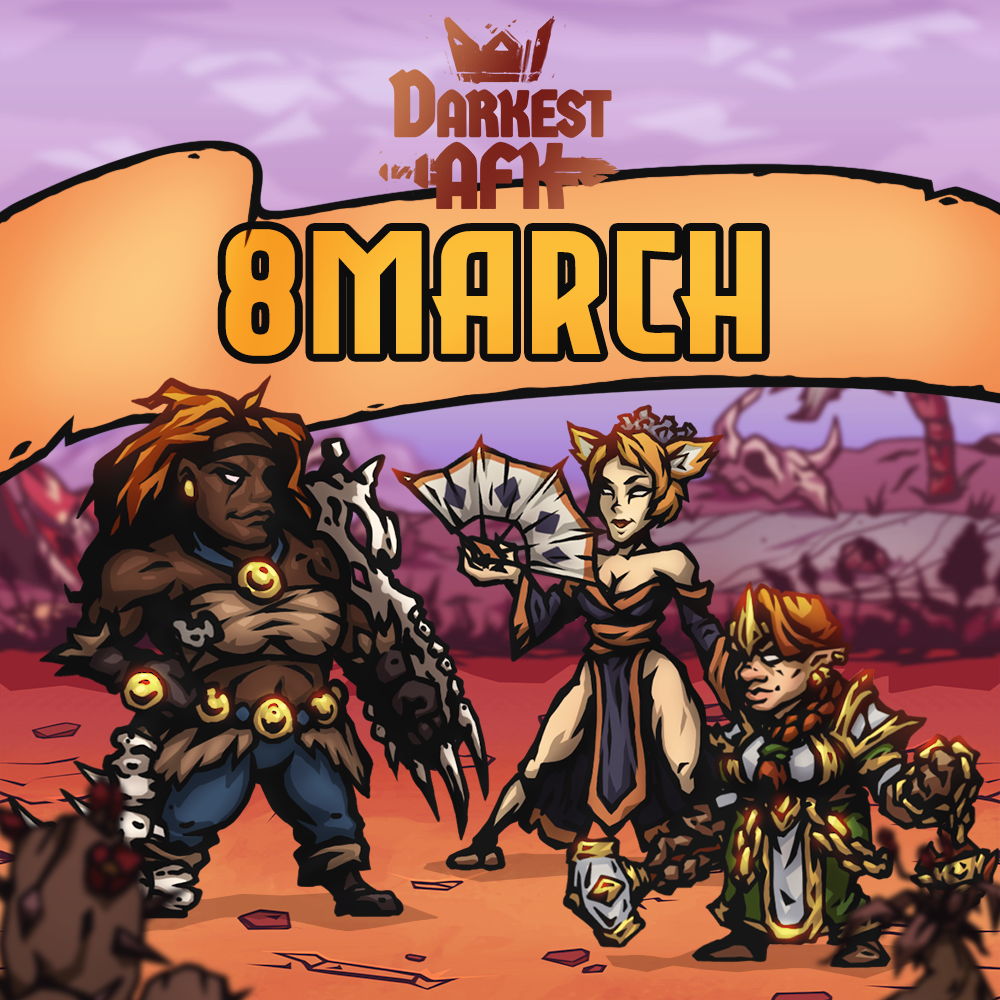 Gift Code on March, 8
In the merciless darkest world female warriors have to face the harshest circumstances. Yet the ladies are doing an excellent job with that and they are celebrating the day of their power and solidarity today.
We wish all women prosperity and well-being and give the festive gift code:
Code: 8MARCH
Claim until: 14.03.23
Game version: from 1.1.12
Enter the code in game settings.
< Back to news
Coming Soon: the Darkest Mines

Gift Code 1.1.24

Patchnotes 1.1.24